Regular price
$17.99 USD
Sale price
$14.99 USD
Unit price
per
Sale
Sold out
Share
Buckwheat Honey isn't as sweet as traditional honey. However, it is higher in certain antioxidants, so it might actually be better for you than other, sweeter types of honey. Our Buckwheat honey is natural, rich in vitamins and is considered a high antioxidant. So, it makes sense that honey made from buckwheat would also be good for you.
Local New York Honey
Amount: 1 lb / 453.5 g
At Dear Honey:
NO sugar, NO preservatives, NO additives, NO coloring, NO corn syrup, NO nothin!

100% Natural!
We do not pasteurize our honey
We do not filter our honey. We keep the pollen and natural enzymes right where they belong: in the honey
We harvest our honey at the very end of peak flows to ensure the cleanest, purest seasonal varieties
Our honey is only heated enough to melt the honey - not to the temperatures commonly used in supermarket honey. The result is a full-bodied taste, preserving all the God-given and healthful properties of nature's oldes sweetener
Our Honey is sold in glass jars keeping your health in mind - as opposed to those sold in plastic containers
View full details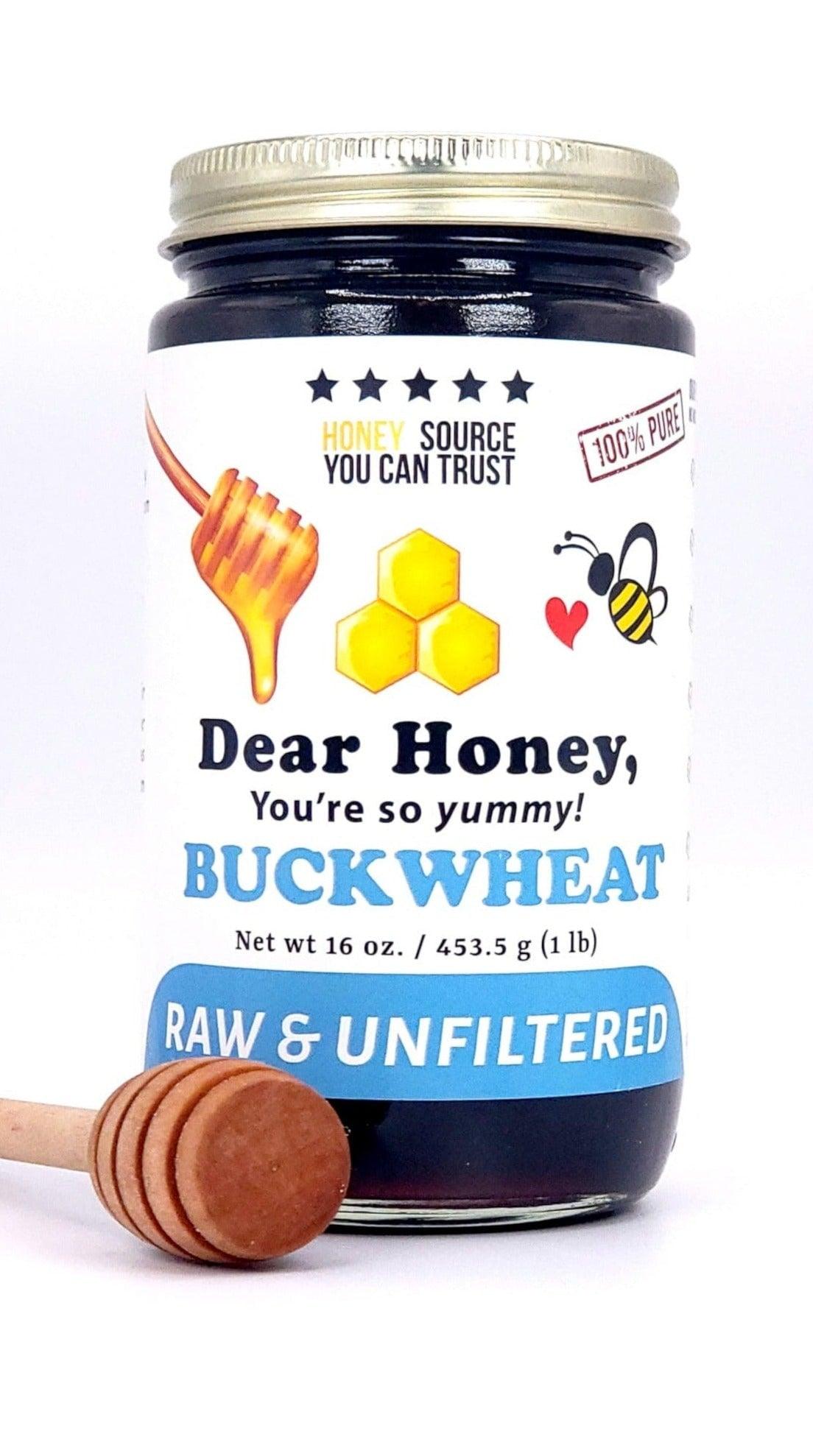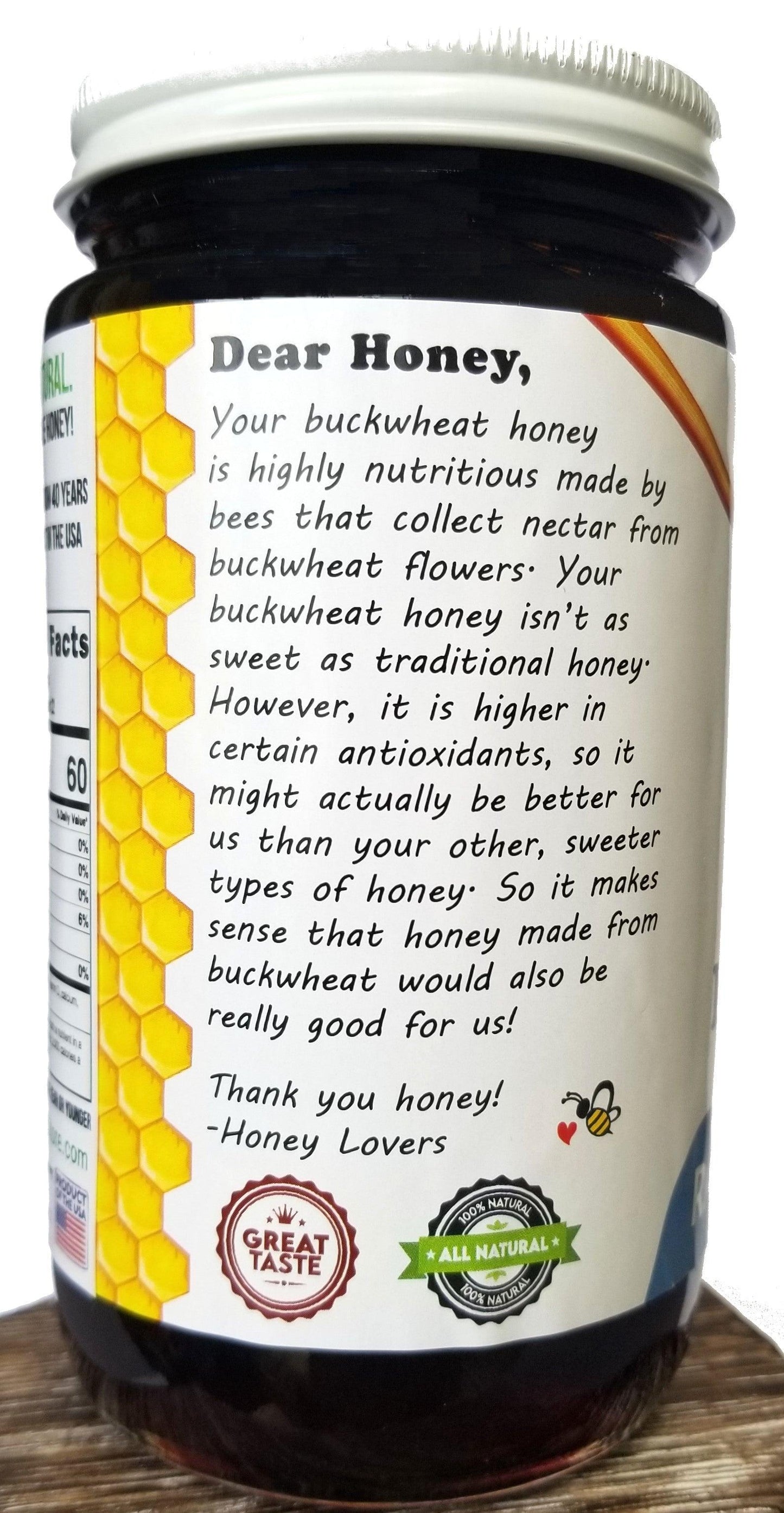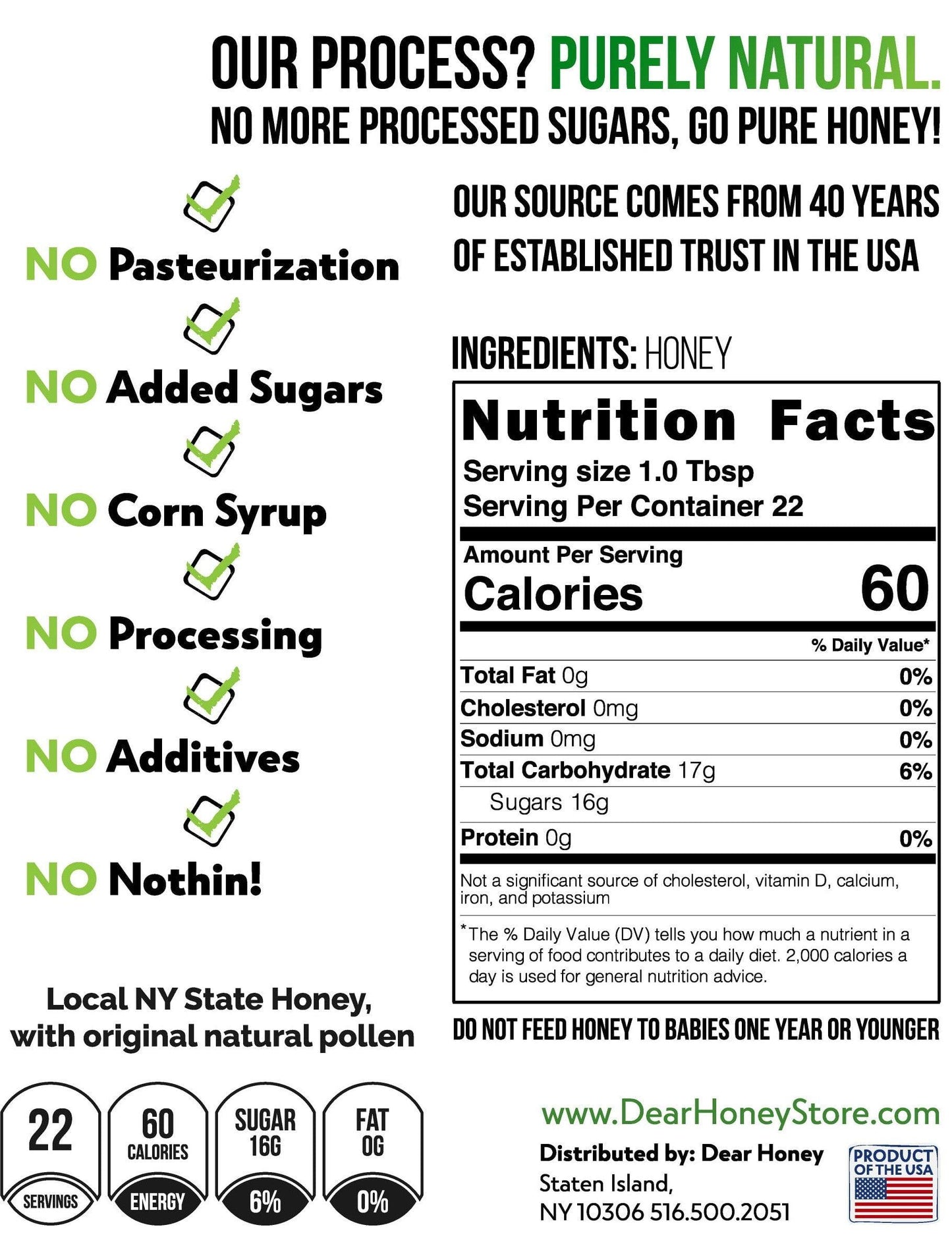 Love your honey
We love the honey. My personal favorite because it helped me a great deal with allergies and taste very good, is the Raw Honey with the green label. My niece love the clover and creamed honey. My husband love the buckwheat honey.
We made our 2nd batch of purchase. Our honey purchases will be from Dear Honey.
Pure Raw Healthy Local Honey
I was surprised to learn that a local Staten Island grocery sold this healthy high-quality honey. I like the buckwheat and the raw honey. Honey is misunderstood; although sweet, it is loaded with nutrients. John the Baptist ate wild honey while he was in the desert.
Buckwheat honey
The quality is good, the color is dark golden, the taste is smooth, and the price for natural honey is decent. I give it five stars.